We've decided to help arena roaming fans keep track of new arena opportunities, as well as those venues that may end up with new hockey tenants, or end up closing or vacant this upcoming season. We'll have a series of reports as the season gets closer, and this week we will take a look at the locations that fans can enjoy outdoor hockey this Winter is they so choose.  This season there seems to be less excitement and a few less outdoor games than in years past.  Perhaps the attraction of the outdoor game is getting a bit played out.  Outdoor games start earlier than normal this season, with the first contest taking place in a couple weeks. Here's what's happening on the outdoor hockey scene this season:
Investors Group Field     Winnipeg, MB     Heritage Classic     Winnipeg Jets vs Edmonton Oilers     October 23rd
Winnipeg gets an outdoor game, and an early season one at that.  The Jets will take on the Oilers only a couple weeks into the season, likely to avoid the brutal Manitoba Winters.  The game will take place at the home field of the Winnipeg Blue Bombers.
BMO Field     Toronto, ON     Centennial Classic     Toronto Maple Leafs vs Detroit Red Wings     January 1st
Another CFL stadium gets the second game of the season.  This one is Toronto, where Leafs fans spend more on tickets than any fanbase in North America.  We were hoping some CIS or Junior hockey would have been included, but have not seen any announcements confirming that.
Busch Stadium     St. Louis, MO     Winter Classic     St. Louis Blues vs Chicago Blackhawks     January 2nd

The Midwest gets a crack at an outdoor game as St. Louis will host the Winter Classic.  The Blues continue to be one of the stronger franchises in the NHL, and it is their turn to host the outdoor festivities.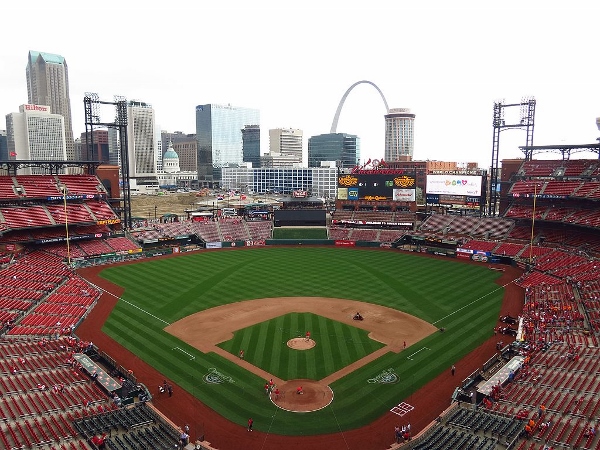 Hockey will be played with a view of the Gateway Arch in St. Louis at Busch Stadium on January 2nd.  Photo courtesy of Wikipedia Free Common License
Fenway Park     Boston, MA     Frozen Fenway     College Hockey     January 5th-14th
Fenway Park will have another edition of their Frozen Fenway event, this time centering on college hockey.  A number of games including double headers and a Division 3 game make this likely the most appealing outdoor venue of the season.   

Games will include:  January 5- Bentley vs Army
                                     January 7-BU vs UMass and BC vs Providence
                                     January 12-UMass-Boston vs Babson in a D3 game
                                     January 14-Maine vs UConn and UNH vs Northeastern
Municipal Stadium     Bakersfield, CA     Condorstown Classic     Bakersfield Condors vs Ontario Reign     January 7th
AHL hockey came to the West Coast last season as a game was played in Sacramento.  This year Bakersfield gets to host the lone outdoor game in the AHL at the home of Bakersfield College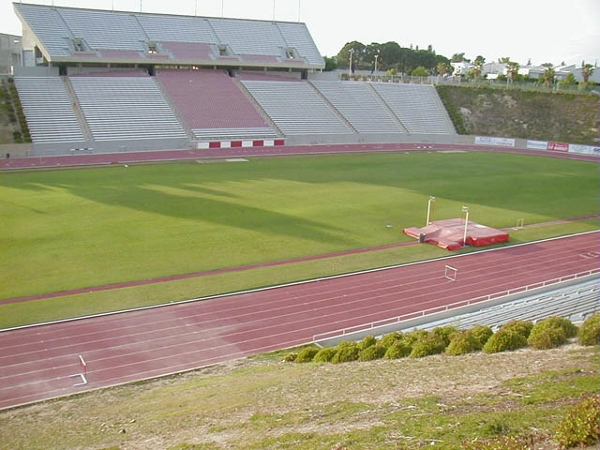 Municipal Stadium in Bakersfield will be transformed into a hockey venue on January 7th for AHL hockey.  Photo courtesy of Wikipedia Common License photo by trackinfo
Heinz Field     Pittsburgh, PA     Stadium Series     Pittsburgh Penguins vs Philadelphia Flyers     February 25th

Pittsburgh is a football town.  They also currently have the Stanley Cup champs.  Heinz Field held the Winter Classic in 2011, and it seems we are on the second go-round now for outdoor venues.  Still, the cross-state rivalry will get fan interest in this contest.
Outdoor games can be a lot of fun, and, since they rarely take place in the same venue again, can make for memorable experiences.  Just don't forget about the hassle and big crowds that frequently accompany this type of game, as well as the increased expense from seeing your favorite team in their normal indoor home.  Although you will likely be seated far from the action, watching hockey outdoors is something every hockey fan should experience.
We'll try to keep you up to date on arena and franchise changes in the world on hockey on the Plus/Minus Arena Report.  Stay tuned for future articles.